It's the middle of the year, and it's time to stop and celebrate the joy that music brings into our lives. What better way than to take advantage of our mid-year sale at
Donner
, the ultimate destination for all music lovers!
At Musical Instrument Site, we understand the power of music. We believe everyone should have the opportunity to express themselves, create beautiful melodies, and embark on incredible musical journeys. That's why we've curated a range of top-notch instruments, equipment and accessories to inspire beginners and professionals alike.
Now, let's talk about our mid-year sale, which was fantastic. Get ready for an unparalleled shopping experience with unbeatable deals and discounts on a wide range of musical instruments. Whether you are a guitarist, pianist, drummer or any other type of musician, we have something special for you.
1.Warm-up period: 6.7-6.14
Limited Time Offer: Jun.9-Jun.14 Draining items (such as guitar/keyboard) 18% OFF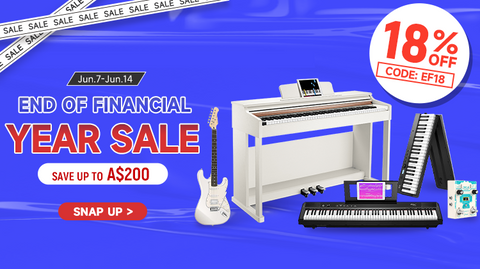 2.Clearance Sale: 6/7-6/30  30%OFF discount
Get in Tune with Great Savings: Shop Our EOFY Clearance Sale Now!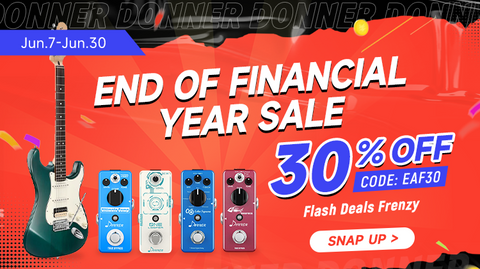 3.Official period: 6.14-6.20 

18% OFF Code: EF18
Score Big Savings on Instruments: Our End-of-Financial-Year Blowout!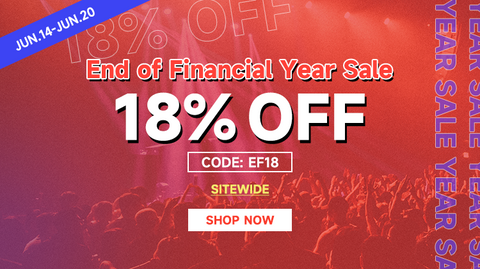 Remember, the mid-year sale is limited time, so mark your calendars and spread the word to other musicians. Don't miss this unique opportunity to elevate your music production experience. Visit the Musical Instruments website now. Celebrate the magic of music with us and make this mid-year sale one to remember!

Disclaimer: Mid-year promotions are subject to availability and terms and conditions. Prices and discounts may vary. For more details, please browse our website.
Easter egg: SE series drops directly to 899.9